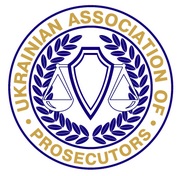 Dear friends, colleagues!
On March 15, 2022, we mark 17 years since the foundation of the All-Ukrainian Public Organization "Ukrainian Association of Prosecutors". This is a day we always celebrated with smiles on our faces, greeting each other.
The war in Ukraine changed everything and this day as well.
Today our colleagues, friends are in the army at the front, in territorial defense, in the workplace, volunteers - all defend their country as they can.
The war is grief, it is pain, it is fear. But for those who defend their land, it is also courage, endurance, honor, courage.
We are not alone in this war. In recent weeks, the UAP has received letters of support from colleagues from Argentina, Canada, Paraguay, the United States, the Great Britain, Ireland, France, Cameroon, Australia, the Czech Republic, Poland, Slovakia, Hungary, Finland, the Netherlands, Denmark and Germany.
The issue of exclusion of the Prosecutor's Office of the Russian Federation from the International Association of Prosecutors has been submitted to the IAP Executive Committee.
The word "Russia" will long be associated in the civilized world with fascism, atrocities, inhumanity. For people all over the world, Ukraine will forever mean independence, pride, strength of spirit, steadfastness.
Today we are proud of you, dear friends. We believe in our independent future. Those who remember the Soviet era will no longer want to return to Soviet slavery, and those who were born later will never want to live as slaves in the Moscow Empire.
We will still have many opportunities to smile at each other and congratulate on the holiday. And today I wish everyone endurance, courage and victory!
Glory to Ukraine!
The President of the Ukrainian Association of Prosecutors
Oleksandr Shynalskyi