11.12.2019
Participation of the UAP Representatives in the First National Forum on Migration and Combating Trafficking in Human Beings
Participation of the UAP Representatives in the First National Forum on Migration and Combating Trafficking in Human Beings
Representatives of the Ukrainian Association of Prosecutors participated in the First National Forum on Migration and Combating Trafficking in Human Beings, held on December 10, 2019 in Kyiv.
The Forum was initiated by the Ministry of Social Policy and assisted by the OSCE, the Council of Europe, UNHCR and the International Organization for Migration.
The purpose of this event is to create a platform for analyzing the protection of the rights of internally displaced persons and persons affected by human trafficking with the participation of representatives of the legislative, executive and judicial branches of law, law enforcement agencies, civil society and international organizations.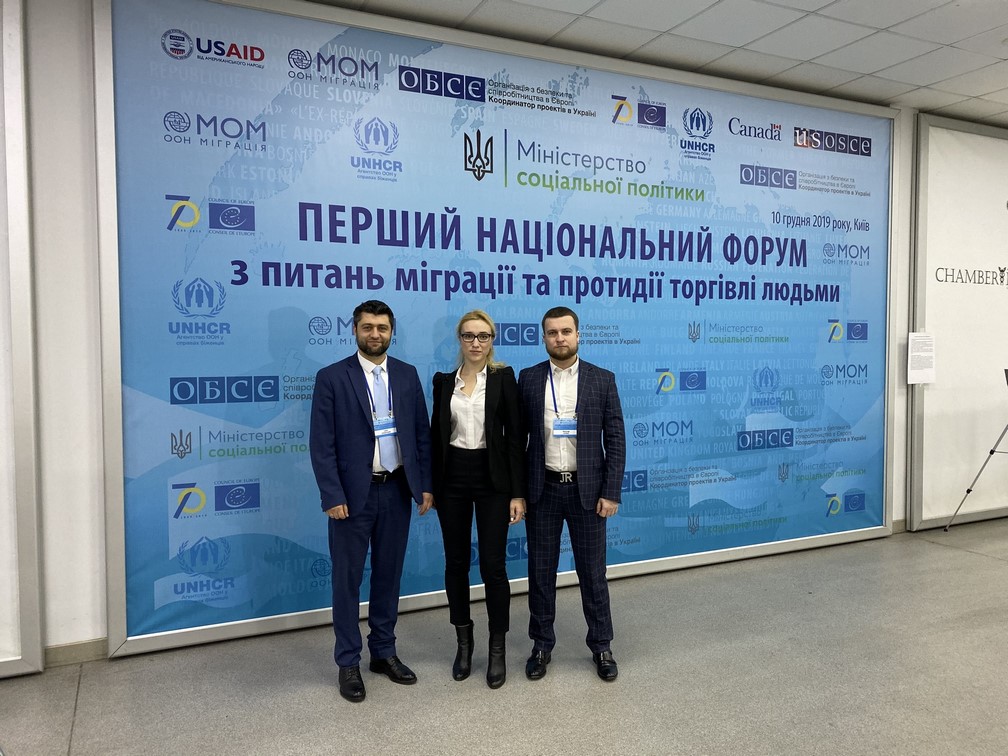 Photo: Deputy Minister of Social Policy for European Integration, the UAP Executive Committee member Sergii Nizhynskyi, the UAP Executive Committee member Oleksandr Burmak and the UAP member, Prosecutor of the Department of International Legal Cooperation and Asset Recovery of the Prosecutor General's Office of Ukraine, Valeriia Melnyk.